Size matters
Staff member
Figure from the 2011 Canada Convention box set
Coyote trooper is the grunt of the bad guys from up north. The figure is a hair fugly but it's nice to see the Canada Con make a troop builder. Don't let the colors deter you from the figure though. It's actually pretty cool. The joints are super tight on it and again, it has a Slayer head on it.
It also has a Marauder/PTE vest from the looks of it. It actually looks pretty decent on the figure. A paint job would not have hurt but anyone can get one of those and do a new vest if they desire. The figure is bulky so holding a gun is awkward but you can get some positions out of it. Both of them come with one rifle.
This figure has no issue standing on it's own. Everything was done tight on it and it seems that way with both in the set that I am using. I did not like how it looked online but in person it has room to grow on you.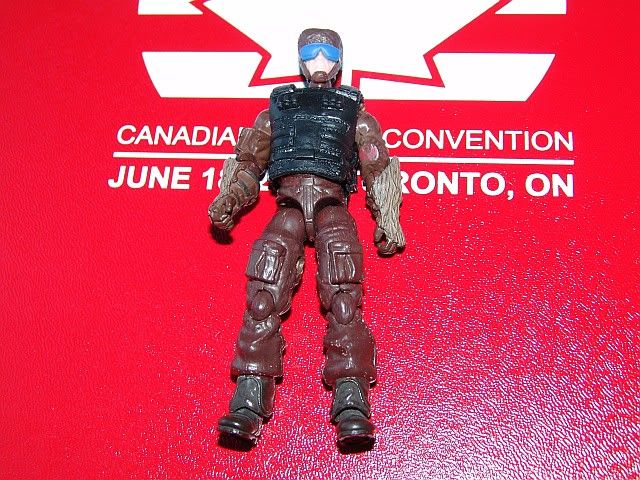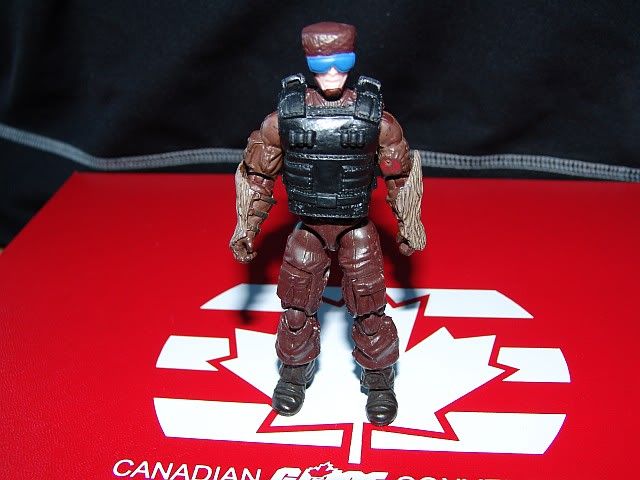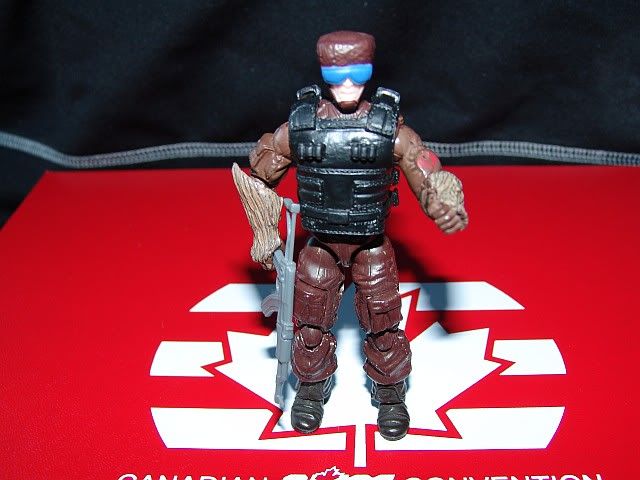 Last edited: