Aug 15, 2012
5,555
257
83
Here is a preview of a project I've been working on.
I will be sharing the files with all of you (see notes below)
I took a cargo container & resized the image to 1:18th scale, The scale worked for smaller figures but I upsized the image to include Marvel 4"-4.5" figures.
This first shot is the result of some test images to get size.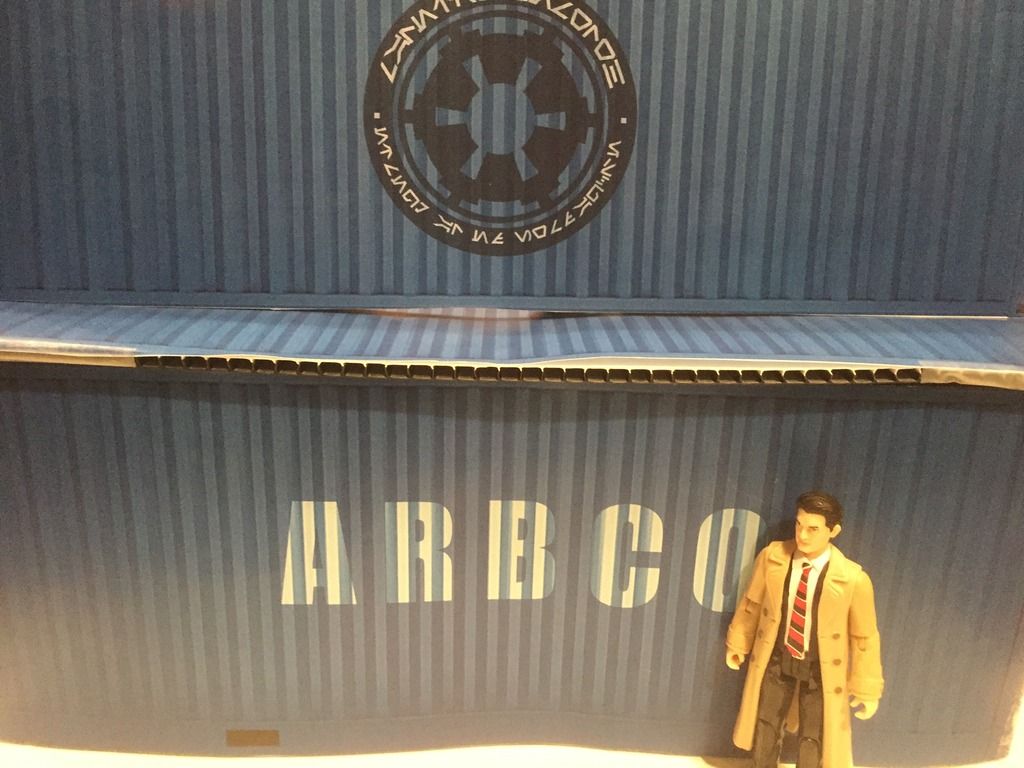 Arbco & Imperial are already pictured.
I am using corrugated plastic sheets which seem easy to cut & work with.
I have a few variants planned including:
Blue
Arbco - COBRA
Empire?
Red
Stark Industries
Green
Lex Corp
Soylent Biscuit Company
Queen Industries
Grey
Wayne Enterprises
S.H.I.E.L.D.
Other
:
Optimus Prime
Dexter - kill room Done
Planetary Express
Ace Chemicals
Legion of the Democratic Order of Men
Duff Beer
Roxxon, formerly known as Roxxon Oil Compan
Oscorp
Oceanic Airlines
Star Tours
Ferris Aircraft
hitchhiker's guide to the galaxy Megadodo Publications
futurama slurm
macguffins
Extensive Enterprises - Crimson Express???
The catch if you use the files,
sign up here (if you are not already a member) & post that you used it & if you want share what you did.
If enough people are interested I will make other variations.